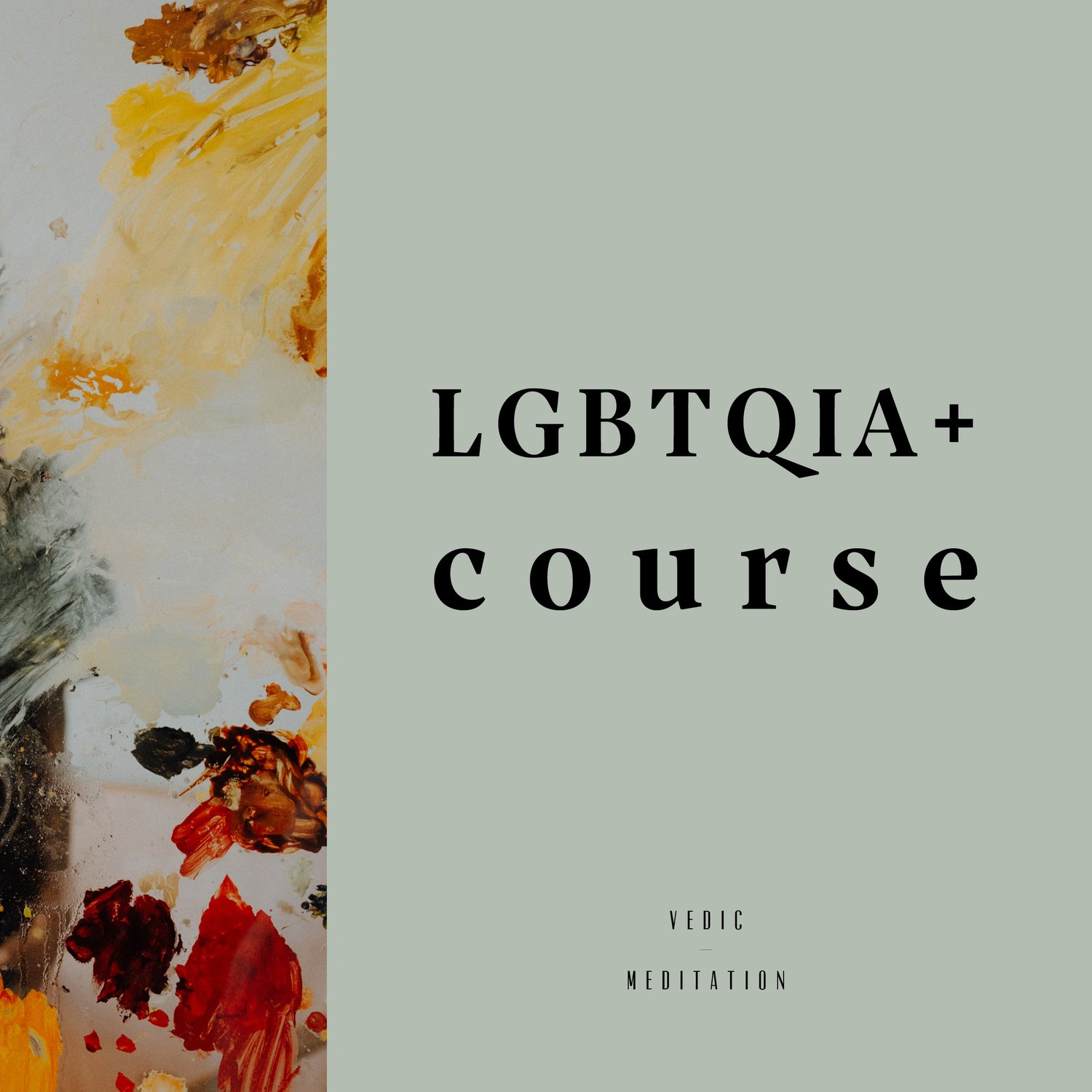 LGBTQIA+ Course
LGBTQIA+ VEDIC MEDITATION COURSE
Lotte offers courses for people who identify as LGBTQIA+ and who wish to sit within their community. Holding a safe space to learn Vedic.
....
Vedic Meditation is taught in-person over these four consecutive days
SESSION ONE - 60MINS (BY APPOINTMENT BETWEEN 8am - 8pm Saturday)
ONE-ON-ONE WITH LOTTE WHERE YOU WILL BE
GIVEN YOUR PERSONAL MANTRA AND INTRODUCED TO THE TECHNIQUE OF
VEDIC MEDITATION
SESSION TWO - 2hrs (12pm-2pm Sunday)
The fundamentals of Vedic Meditation - the technique and your experiences
SESSION THREE & FOUR - 2.5hrs (6.30pm-9pm Monday)
The mind/body effects of Meditation - how it dissolves stress, fatigue and enhance your life
Where you're headed with this practice – Higher states of consciousness and the Vedic community
*TIMES DON'T SUIT - Email Lotte@thevedaway.com.au to discuss alternative options as pending on other students' availability times can be changed.
.....
Specials:
Sign up with a friend(s) or family member and receive 5% off.
Refer a friend and they receive 5% off.
Payment installments are offered in the lead up to your desired course.
Email lotte@thevedaway.com.au to register your interest.