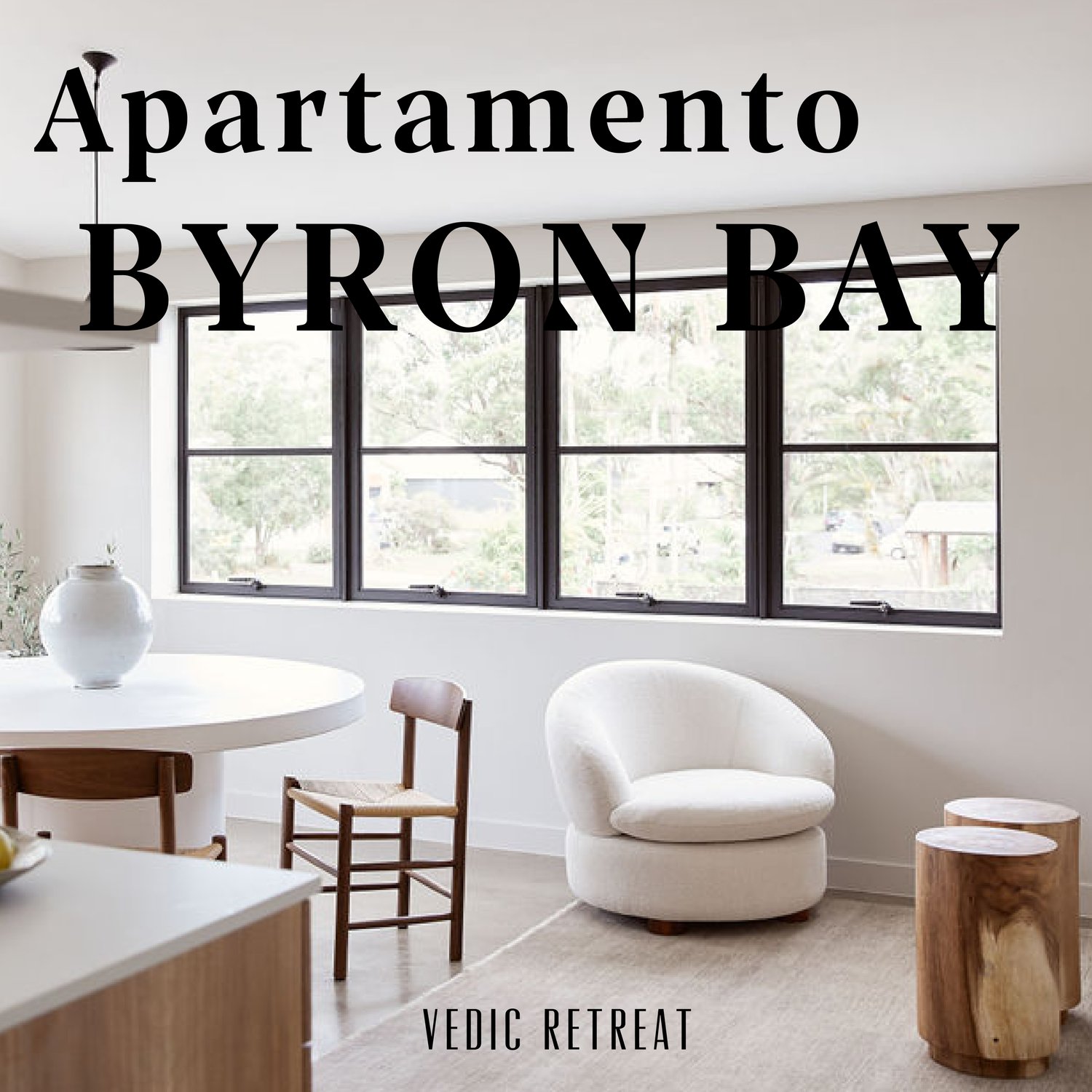 RETREAT - Apartamento x The Veda Way Byron Bay
In partnership with Apartamento & Little Company Byron Bay, we invite you for 3 nights / 4 days to come to slow down, and retreat within Apartamento and learn the art of Vedic Meditation with The Veda Way. Within your getaway package includes a 60min facial and LED Lightroom treatment at Little Company and 60min Japanese Shiatsu Massage.
This retreat is designed to fully immerse you in rest, repair and walk away rejuvenated and empowered as a Vedic Meditator and create a true change in your life.
Accommodation within Apartamento is 1 x Queen Ensuite and 1 x Queen with a separate bathroom. Maximum guests up to 4 people.
Best suited for a single or double couple, 2 or 4 x singles or be selfless and book for one for an entirely private retreat.

Please note this is a Mid Week package held once per month. To book specific dates in advance, please get in touch to secure.
Course Information:
Vedic Meditation is taught in-person over these four consecutive days and will be held at Apartamento with Lotte Barnes.
SESSION ONE - 60MINS (BY APPOINTMENT BETWEEN 1pm - 5pm)
ONE-ON-ONE with Lotte where you will be given your personal Mantra and introduced to the technique of Vedic Meditation.
SESSION TWO - 2hrs (Flexible - suggested is 2pm - 4pm or 5-7pm)
The fundamentals of Vedic Meditation - the technique and your experiences
SESSION THREE - 2hrs (Flexible - suggested is 2pm - 4pm or 5-7pm)
The mind/body effects of Meditation - how it dissolves stress, fatigue and enhance your life.
SESSION FOUR - 2hrs (8am - 10am) note - times can be shifted to suit flights/checkout were required)
Where you're headed with this practice – Higher states of consciousness and the Vedic community
Email Lotte@thevedaway.com.au to ask any questions or tee up a free intro call to give you insights and further discuss the retreat.
* Prices details are per person and include accommodation, the Vedic course, 1 x facial, 1 x LED lightroom treatment & 1 x Shiatsu massage. All flights, transport, and food is subject to the guest(s).