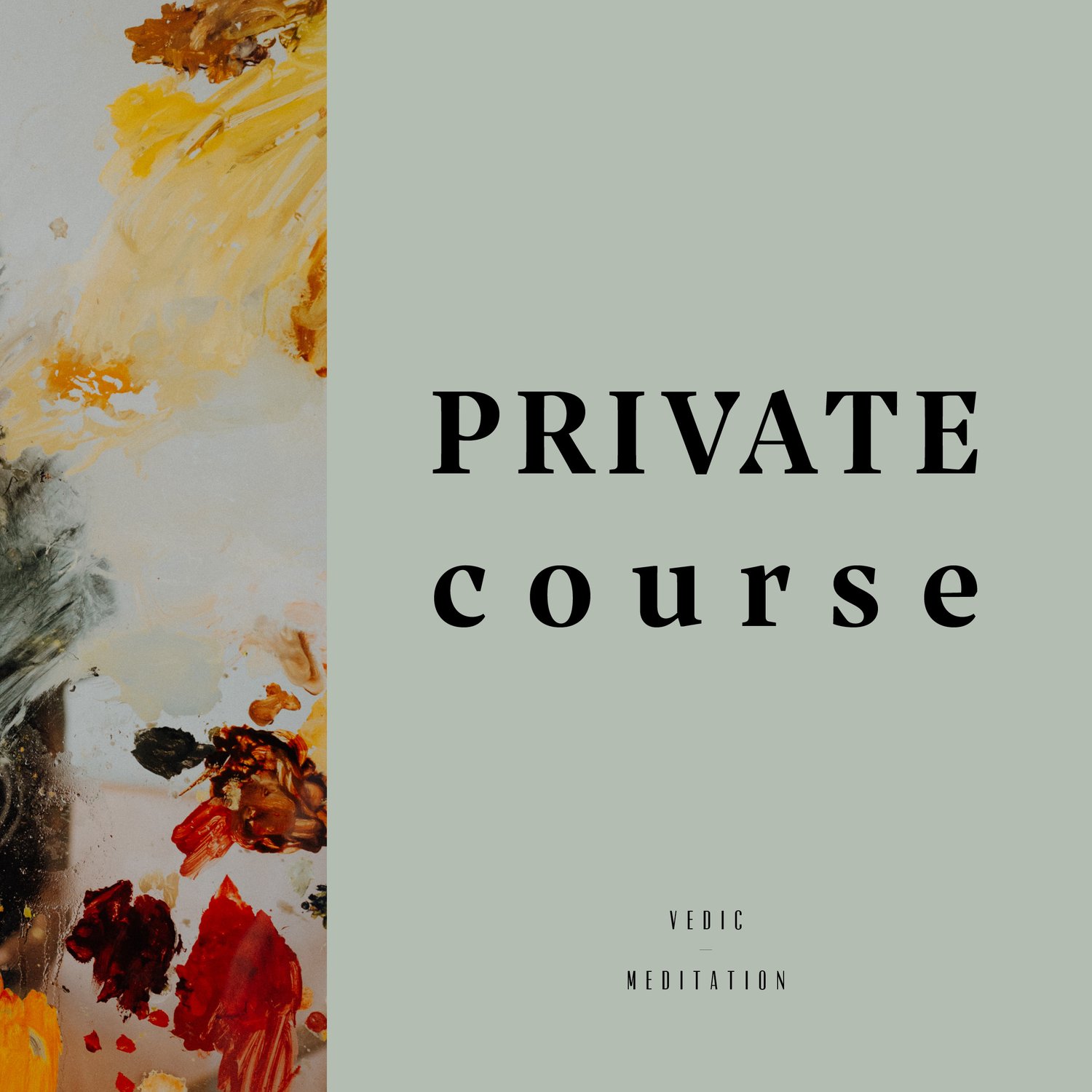 PRIVATE COURSE
Private Four Day Course - $1550 + $650 for every additional person for 1 or more people - available in your home, The Veda Way Residence or an alternative location.
Please email lotte@thevedaway.com.au for complete details and available dates.
If you are a company or organisation that wishes for your staff to learn Vedic with The Veda Way - please also email Lotte to discuss rates and availability.
Course Outline:
The Vedic Meditation course is taught in-person and must be completed over consecutive days
SESSION ONE - 60MINS
All One-ON-One with Lotte where you will be given your personal mantra and introduced to the technique of Vedic Meditation.
After learning the technique on day one, you will practice the technique in between sessions. Each session you will then be introduced to deeper layers of information to help you turn the technique into a daily practice.
SESSION TWO - 90MINS
The fundamentals of Vedic meditation - the technique and your experiences
SESSION THREE - 90MINS
The mind/body effects of meditation - how it dissolves stress, fatigue and enhance your life
SESSION FOUR - 90MINS
Where you're headed with this practice – Higher states of consciousness and the Vedic community
Additionally, for Byron Bay held courses, you can choose to add in a professional 1hr Shiatsu Massage from our mobile masseuse Keita. This is an additional $100 per person to the course fee. Please get in touch to add to your booking.
Please also note, Private courses can be located anywhere. Lotte can make arrangements for locations across Australia & Globally. An additional travel charge will apply. Please email lotte@thevedaway.com.au to discuss.